26th Annual Spring
Best of The Best Vintage Champagne Tasting
There was no 'Best of Show' but the bubbles are still fine.
QRW Tasting Staff
---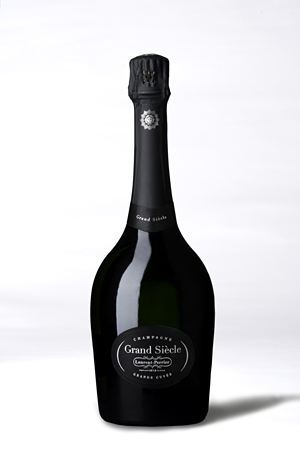 Anyone familiar with the Quarterly Review of Wines over the last 36 years knows our dedication — our genuflection — to Champagne. As we have said elsewhere, we revere it, and it rewards us as no other beverage can. We admit to an attraction for classical production — Pinot Noir, Chardonnay, and Pinot Meunier — as well as to classical locations — Reims, Épernay, and Aÿ. When we taste Champagne we look for finish (deep, long, textured, with some complexity) and flavor (pear, creaminess, brioche, tart and toasty notes). Last winter, we found what we were looking for when we completed the blind tasting of The Best of The Best "Non Vintage" Champagne where Billecart-Salmon Brut Reserve ($50), Bollinger Special Cuvée ($55), Charles Heidsieck Brut ($45), and Deutz Classique ($43) dominated the show. (See elsewhere on this site for the entire article.)
This spring we blind tasted 27 wines for the 26th Annual Best of The Best "Vintage" Champagne, and the results were pleasing and shocking. Pleasing in that the vintages (1999, 2002, and 2004) were generally good, some sumptuous. Shocking in that the usual suspects were not rounded up: Cristal (2004), Krug Grande Cuvée (Non-Vintage), and La Grande Dame (1999) did not make the cut. Each, owing largely to the vintages, lacked their accustomed depth, complexity, and elegance. As always, we taste only those wines that are readily available retail or at restaurants.
There are no bargains when it comes to Vintage Champagne. Production is arduous, labor is intensive, grapes are expensive, and growers are as greedy as producers. Drinking Vintage bubbly may be beyond the means of most. It was even for Oscar Wilde, an inordinate admirer of the bubbly, who, penniless as he was in Paris, nonetheless sipped Champagne on his deathbed, proclaiming, "I am dying beyond my means." Thus, it remains largely a special occasion wine. That said, we have found several Champagnes all worthy of 90 points (none higher because the vintages are uneven and ungrand). Although we still prefer adjectives to numbers, we offer you both. A word about vintages: 2002 is very fine; 1999, 2000 and 2004 are above average; and 2005 is average. For the first time, we could not declare a "Best of Show."
The Tasting: (90 Points)
2002 Bollinger Grand Année, $150. A perennial winner at QRW tastings. Great vintage. Beautiful to look at, even lovelier to drink. Pear, creamy, biscuit, and nutty aromas and flavors. Delicious.
2005 Champagne Henriot Brut, $80. Classic color, torrent of bubble activity, firm texture, steely, tart, with deep finish.
2004 Champagne Deutz Blanc de Blancs, $90. Serena Sutcliffe, Master of Wine, says "Deutz is the kind of Champagne for people in the know." Delicious, frothy, with a nuanced and subtle sweetness. Tasty pear tones. Sexy, stylish texture.
1999 Nicolas Feuillatte Palmes D'Or, $135. A QRW favorite. Pricey, yes, but worth it. Apple, pear, lemon, and toast in the aroma and flavor. Stylish yet with an engaging grit and panache in the finish.
Non Vintage Laurent Perrier Grand Siècle, $150. The Nonancourt family runs this house to perfection. Consistency allows it to live up to its name. Floral and toasty with nutty and bread dough flavors. Considerable finesse and finish. Tres stylish.
2004 Perrier-Jouët Belle Epoque, $140. A great and venerable Champagne house. There are times when it is more than a wine, it's a magnitude. Soft gold hue, classic flavors, laced with a subtle sweet note; it's creamy, graceful, generous, and elegant.
2005 Louis Roederer Brut, $80. Roederer is incapable of making less than fine Champagne. Fine weight. Soft pear tones, creamy, frothy, with toast and almonds, and with texture that's rich and aristocratic and long.
Best Buy
It isn't from Champagne, and we expect Champenois producers to take exception to its inclusion, but we've long believed that this Napa house could produce Champagne with the best French grandes marques. 2008 Schramsberg Blanc de Blanc, North Coast $36: Creamy, pear notes, tart, and yeasty dough, with an extremely generous and lengthy finish. This is the real thing. Put it into blind Champagne tasting and you'll see for yourself.
(Note: prices may vary in the U.S. from region to region.)
(Article reprinted from QRW Winter 2008/2009.)