Blending Buzz
QRW Staff
---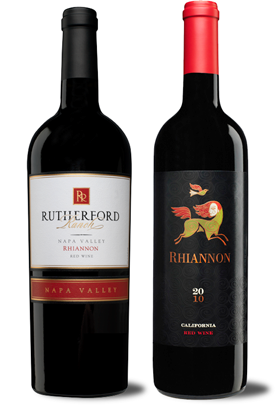 Blending wine — red blending especially — has become a marketing buzz word for the wine industry that is desperately seeking ways to stay relevant to a wine audience that is forever inconstant and seeking the new. Judging from recent sales figures, the marketing is working. Blends are being hailed as a new category, but it actually isn't. Red blends have been around for 200 years, and nearly all the great wines in Bordeaux — Lafite, Mouton, Latour, Margaux, Haut-Brion, Super Seconds — have been blends of Cabernet Sauvignon, Merlot, and Cabernet Franc. So, why the buzz?
Steve Rued, winemaker at Rutherford Ranch in Napa, is amused by the marketing "phenomenon," as are other winemakers in California. "Creating wines from blended grape varieties," says Rued, "is as old as viticulture itself. Châteauneuf-du-Pape, the Rhone classic, for example is a blend of over 15 varietals." In earlier times, we had more "field blends" than we have today — that is a vineyard where growers planted several varieties, not knowing or understanding the importance of terroir. Rued says, "humble field blends, like Zinfandel, Petite Sirah, and Carignane, were often hit-and-miss affairs, all harvested and crushed together. But some were and continue to be wonderful tasting concoctions. Blending allows the winemaker to put a signature on the wine, despite the mutability of a varietal's flavor characteristics from vintage to vintage." Blending further allows for greater creativity, for imagination, for intuition: fine blending is when a winemaker's science gives way to a winemaker's art.
Rued sees the buzz in Red Blends as representing a broader shift in wine preference by the consumer. "Remember fighting varietals [inexpensive blends] of the 1980s? The wines were created for consumers willing to explore new varietals and hopefully get them to graduate to more expensive wines. So what we're experiencing today is the democratization of the drinking public. Fewer and fewer people are following the dictates of traditional tastes, or what the wine critics say. People now drink what they like. Sweeter wines, less tannic wines, and less oaky whites are all in."
Rued believes that good wine is drinking what you like. Richard Hinkle, a wine writer for two decades at QRW, liked to say that good drinking is also what someone else is paying for. We mention in passing that wines flavored with chocolate are growing in popularity and in sales. Rued draws a line here and states unequivocally, "Never at my table."
Note: Exclusively available at Rutherford Ranch, are two delicious, lip smacking, long red blends — Rhiannon Napa Valley and a zesty, spicy California blend: www.RutherfordWine.com. (Rhiannon was a Celtic goddess of change and steadfastness, which speaks to the winemaker's need for flexibility, for variety with consistency in making any good red blend.)
---
2008 (Non-Vintage) Rutherford Ranch Rhiannon (Napa Valley), $29: blend of Cabernet Sauvignon, Merlot, and Zinfandel.
2010 Rhiannon (California), $14.99: blend of Syrah, Zinfandel, and Barbera.