All Things Grape and Small
Randy Sheahan
---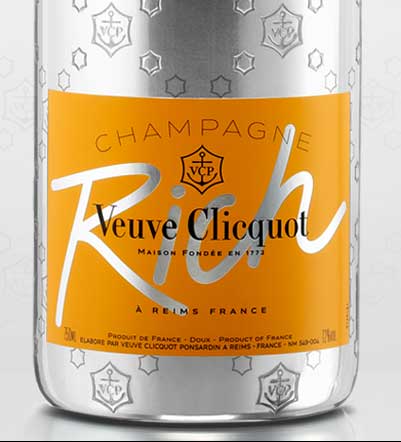 Veuve Clicquot recently debuted a new Champagne designed specifically to be—gulp!—a cocktail component. Called "Rich," the new sparkler (which sports Clicquot's trademark yellow label) is purposely high in sugar, so as to pair well with other, more traditional mixers. "Some may think it's sacrilege," Clicquot President Jean-Marc Gallot told the Toronto Star, "But in this challenging world, we have to push the boundaries." Translation: Anything to make a buck.
---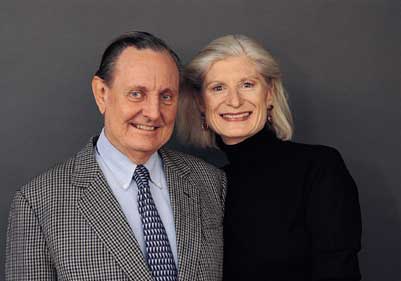 Serena Sutcliffe and husband, David Peppercorn, MW
Serena Sutcliffe is stepping down as worldwide head of Sotheby's Wine Auctions, after 24 years at the helm. However, Ms. Sutcliffe, who became a Master of Wine in 1976, will stay on as honorary chairman of Sotheby's Wine, and will continue to play a role in the firm's business-getting activities. An elegant and incisive writer as well, Ms. Sutcliffe has contributed many wine articles to QRW over the past three-and-a-half decades. We wish her the best.
---
E & J Gallo significantly increased its northern California footprint in the first half of 2015. In May, the Modesto-based wine giant acquired 642 Napa Valley acres, 258 of which are currently planted in vines; while in March, the firm purchased Sonoma's J Winery & Vineyards, a producer best known for Champagne-method sparkling wine.
---
Bubbly Beaujolais, anyone? Determined to transcend the Nouveau rut, producers in Burgundy's southernmost region are angling to obtain controlled-appellation status for a sparkling version of their fresh, Gamay-based wine. Stay tuned.
---
Chimpanzees will do anything to cadge a glass of wine. Indeed, scientists who spent eight years studying wild Chimps in Guinea say the apes routinely used mouth-held leaf "sponges" to poach fermented palm juice (i.e., wine) from sap-collecting buckets placed in palm trees. (To learn more, see the June 10 online edition of the journal Open Science.)
---