All Things Grape and Small
Randy Sheahan
---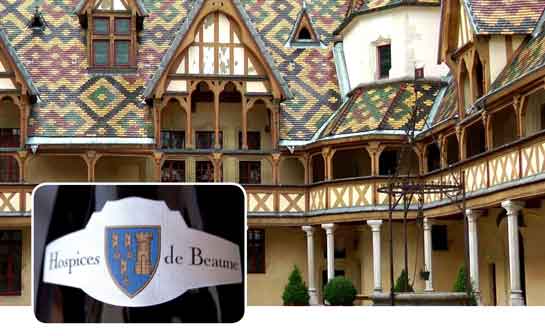 This year's Hospices de Beaune charity wine auction, the 115th, took in a record 10.1 million Euros. Held each November, the auction sells barrels of current-vintage wine, red and white, from the Hospices' extensive vineyard holdings in Burgundy's Cote d'Or, and in so doing, sets the pace for Burgundy pricing as a whole.
---
The United States will have 109 million wine drinkers by 2025, according to Wine Intelligence's 2015 U.S. Market Report. This represents a 17-percent increase from the 93 million Americans who currently drink wine, and suggests that the USA's reign (since 2010) as the world's top wine consuming nation will continue for years to come.
---
The flavor-profile of Veuve Clicquot's luxury cuvée, La Grande Dame, is about to undergo a dramatic change. Starting with the next release, the 2008 vintage, Dame will be 95-percent Pinot Noir, a sharp departure from the old formula of (more or less) 50/50 Pinot Noir and Chardonnay.
---
Britain's Prince Charles has long been an environmental crusader. And this extends even to his Aston Martin DB5 sports car, which he powers with biofuel made from surplus English wine. Here, here!
---
Taittinger wants to be the first French Champagne house to make sparkling wine in England. To this end, they've teamed with local investors to buy vineyard land in Kent, and plan to produce high-end English fizz there from traditional Champagne grape varieties (Pinot Noir, Chardonnay and Pinot Meunier). The wine—which won't see its first release until at least 2020—is to be called Domaine Èvremond.
---
Do you care how many calories there are in your ultra-rare Penfolds Grange? Well, Penfolds' corporate owner, Treasury Wine Estates, thinks you do. And so they've decided to provide calorie information for all of their brands (which also include Lindemans and Beringer) via web-links printed on back-labels. We urge Domaine de la Romanée-Conti and Chateau Lafite Rothschild to do the same. Just kidding . . .
---
Want to remove the rotten-egg smell from a bad wine? Just drop a shiny new penny into the wine, and according to the American Chemical Society (ACS), the copper in the coin will turn the stink-inducing culprit, hydrogen sulfide, into odorless copper sulfide. But how does one eradicate the other defects a bad wine is sure to possess? The ACS—alas!—does not say.
---