Cecile Bonnefond: Woman CEO is running the "New" Piper-Heidsieck
Richard Elia
---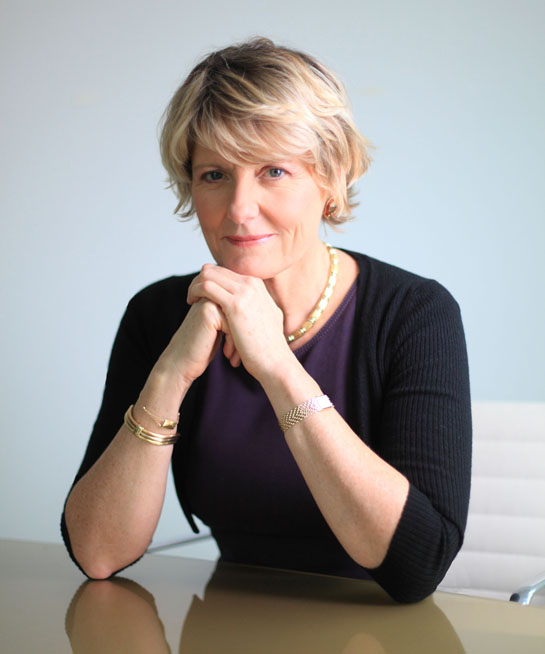 Cecile Bonnefond, CEO of Piper-Heidsieck
For nine years Cecile Bonnefond was the president of Veuve Clicquot Ponsardin, one of the largest Champagne houses in Reims. Those were happy years, she says, but happier ones were to come when she recently became the CEO of Piper-Heidsieck, one of the few Champagnes houses run by a woman, and one that has made a quantum leap in quality. Cellarmaster Regis Camus has seen to this by adding more reserve wines to his cuvee. For the first time, Piper-Heidsieck was selected for our 30th annual Non-Vintage Best of The Best Champagnes, and co-starred with Billecart Salmon for "Best of Show."
Life hasn't always been easy for Piper-Heidsieck, especially since it also owns Charles Heidsieck, generally seen as a more recognized and visible Champagne, at least in the U.S. Bonnefond, however, is unfazed by this. She explains: "The two houses not only have a different story but a different style." Charles has more gusto and has always had more than its share of reserve wines. Piper, on the other hand, was always more stylish, lighter, and elegant. Bonnefond continues her narrative: "Piper dates back to 1785, a few years before the Revolution. Piper developed a reputation as a grand, aristocratic house, and today Piper is the number three Champagne house internationally throughout 150 countries. Charles Heidsieck, however, started in 1851. Charles Heidseick travelled to America with the intent of making his Champagne known by his first name, which was quite unusual at the time. He became a legend there and a gentleman-dandy. His Champagne became known as 'Charlie.' Nonetheless, focus is the real issue with the two: with Piper-Heidsieck, we have a larger distribution; with Charles Heidsieck, we have a more targeted one."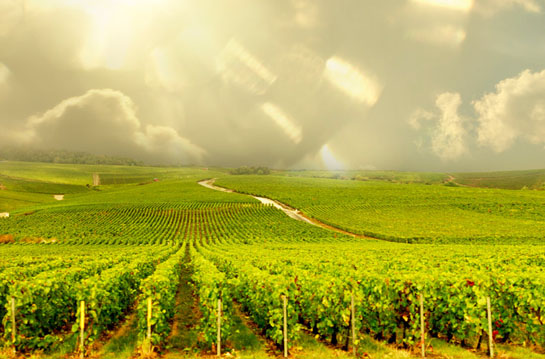 The vineyards of Piper-Heidsieck
While some have seen Bonnefond's rise to CEO as a victory for women in a male dominated Champenois world, Bonnefond sees it differently. "Women," she says, "have always been a part of the Champagne world. Piper-Heidsieck has already had two successful women: Madame Widow Heidsieck, who married Henri-Guillaume Piper--hence the name of the Champagne house; and Madame Yolande de Suarez d'Aulan, who ran the company in the middle of the 20th century. Champagne houses, big and small, have more female winemakers than ever. I hope this continues as half of the Champagne consumers are, in fact, women."
All of which trails another question: Are women better tasters of Champagne than men? "Let me just say this," Bonnefond says diplomatically, "women are at least as good at tasting as men. At Piper-Heidsieck, two out of our five tasters are women." Thus another question: How much of her personal taste is involved in the creation of Piper-Heidsieck. "I always offer my personal expression about the Champagne, but my philosophy is to leave the winemaking to our cellarmaster, Regis Camus. He has been with Piper for more than 20 years; he has won awards and accolades from around the world, and I never tamper with success."
For us, Piper-Heidsieck is the "New" Piper-Heidsieck. We doubt Bonnefond would agree with the moniker, but nonetheless the "New" Piper-Heidsieck is better than ever, and is the most improved Champagne in the market place, with Moet & Chandon following close behind. The new Piper has improved flavor, greater richness, and deeper texture than ever, which is due primarily to the addition of more reserve wines in the blend. Camus has also garnered more fruit and finesse in the wine. We asked Bonnefond about this. "In order to give you a sense of the evolution," she explains, "let me offer a dozen key points that showcase why the wine is now a grand and bold Champagne. This timeline, moreover, also highlights Regis Camus' success during his 20 years with us.
1988: Daniel Thibault, one of the most respected Champagne winemakers is now in charge at Piper-Heidsieck.

1991: All Piper-Heidsieck wines now go through malolactic fermentation [softens acidity and adds flavor and complexity].
1994: Regis Camus is recruited by Daniel Thibault to work under his tutlelage.
1995: new state of the art winery opens focusing on varietal by varietal storage and cru by cru vinification.
1995-98: Creation of a dedicated collection of "reserve wines" exclusively for Piper-Heidsieck.
1999: Bolder grape sourcing: for example, getting Pinot from the Cotes des Bar, for livelier fruit.
2000: Slow vinification process that respects fruit integrity.
2002: Regis Camus becomes head winemaker, succeeding Daniel Thibault.
2003: Maturation on the lees [24 to 36 months on the lees developing finer flavor and character] is extended far beyond Champagne appellation requirements.
2004: A higher proportion of reserve wines insures wine structure and complexity.
2005: Release of first Brut Non-Vintage signed by Regis Camus (base 2002).
2006 to present: Piper-Heidsieck starts winning awards—The International Wine Competiton (2006); Regis is made Winemaker of the Year (UK). And the awards keep coming.

Piper-Heidsieck Champagne Brut

Bonnefond is pleased with Piper's success and with its direction, but she's not resting on it. We inquire what she wants for Piper—what's the ultimate goal? Bonnefond doesn't hesitate: "When I hear consumers say that 'Piper-Heidsieck is their favorite Champagne…and that they're proud to serve it to their guests, then perhaps I'll rest because I'm closer to the goal. Until then the consumer knows that Piper-Heidsieck has achieved a greater quality. And with Piper-Heidsieck, Grande soit la vie is the ultimate goal." It is a wonderful life. Enjoy it. Happy Holidays from us at Quarterly Review of Wines.